Why do you need CS-Cart EDGE Store template?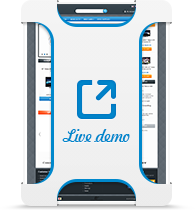 When selling gadgets it is very important to focus visitors' attention directly on the product itself and its technical features, but not on some unnecessary details that can distract customers' attention from proper products. And CS-Cart Edge Store theme satisfies perfectly these requirements. Due to its restrained design and quite elegant dark color range it will make your e-store look magnificent. Moreover it's quite applicable to different kinds of e-stores, for example, such as all the variety of gadgets and digital stores.
The skin is completely integrated with the cs-cart standard functionality, so you can use any blocks giving to your products more polish and beauty.
Give your cs-cart store a new professional look with our elegant CS-Cart EDGE Store template!
Features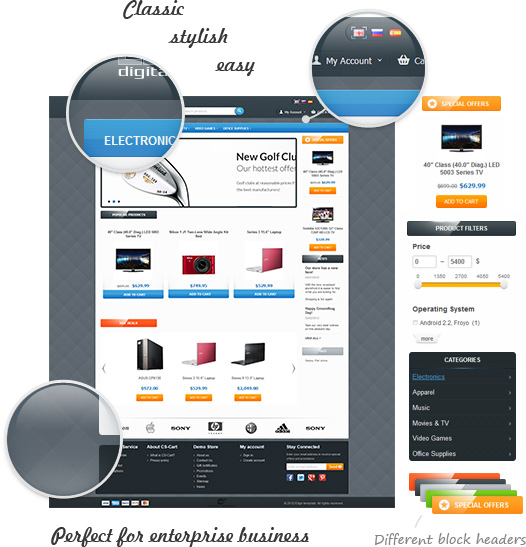 Nice, clean and elegant design
2 column layout
Supports custom layout structure, configured within block manager.
Compatible with default cs-cart addons
User friendly usability
Compatible with third party modules
Flexibility (no changes in default cs-cart features)
No affection to core functionality
All cs-cart pages are redesigned and optimized