Why do you need CS-Cart Gift Store template?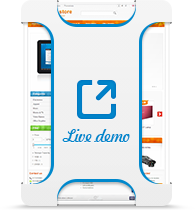 What associations brings you a word "Gift", what feelings and emotions does this particular word wake deep inside you heart? So probably speaking about this word you can imagine the festive atmosphere, positive mood and the variety of bright colors. All these feelings, images and fancies we tried to include in our CS-Cart Gift Store theme. It has extremely bright and impressive design that will definitely catch the eye of your customers. It can be used for different gift, present and souvenir stores, and all the other e-stores in general.
The template is completely integrated with the cs-cart standard functionality, so you can use any blocks giving to your products more polish and beauty.
Give your cs-cart store a new professional look with our elegant CS-Cart Gift Store template!
Features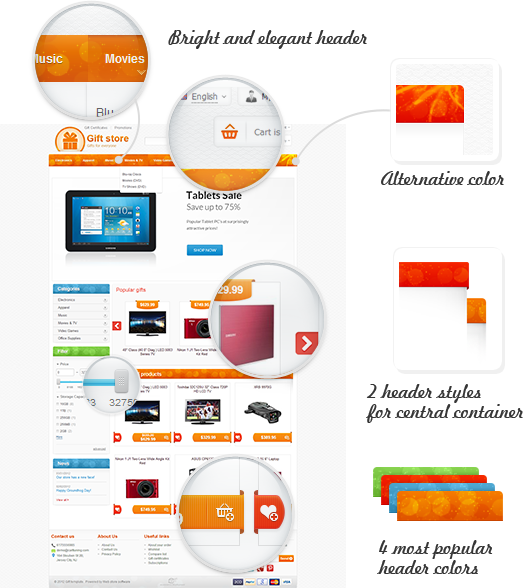 Nice, clean and elegant design
2 colors of header menu
2 styles of central containers
4 colors of sidebar containers
Supports custom layout structure, configured within block manager.
User friendly usability
Compatible with third party modules
Flexibility (no changes in default cs-cart features)
No affection to core functionality
All cs-cart pages are redesigned and optimized
Compatible with default cs-cart addons