Why do you need CS-Cart eStore template?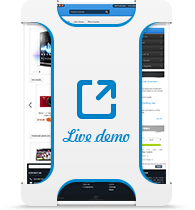 Modern design, smart and tenuity style full of different fresh ideas combined with the great flexibility and usability - all these perfectly describe our CS-Cart eStore theme. Now it has just one color range, but our CartTuning team is still working on developing some more color ranges for this particular template. Due to its universal features it can be used for any purposes, for example, it will be best suitable for different electronic, gadgets and digital e-stores.
The skin is completely integrated with the cs-cart standard functionality, so you can use any blocks giving to your products more polish and beauty.
Give your cs-cart store a new professional look with our elegant CS-Cart eStore template!
Features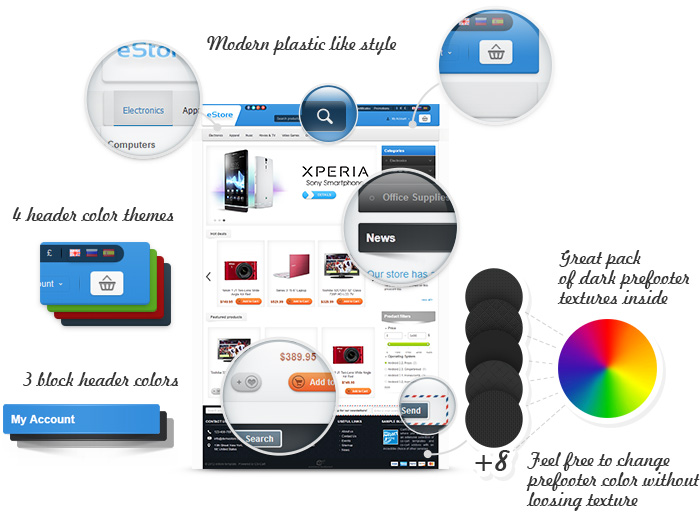 Nice, clean and elegant design
4 colors of top header (blue, dark, red, green)
3 colors of sidebar containers
14 types of texture are available for prefooter
Color change is available for footer
Beautiful accordion menu in the sidebar
Great design for all elements in the blocks
Compatible with default cs-cart addons
User friendly usability
2 column layout
Supports custom layout structure, configured within block manager.
Compatible with third party modules
Flexibility (no changes in default cs-cart features)
No affection to core functionality
All cs-cart pages are redesigned and optimized