Why do you need MailChimp Connect addon?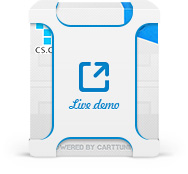 Imagine that you want to keep in touch with your customers, have an additional marketing tool for sales and a very handy service to manage subscriptions, email newsletters and campaigns. How all this can be done? Our CS-Cart MailChimp Connect addon helps you to integrate your cs-cart store with MailChimp, one of the best email marketing services. Improve your ability to manage subscriptions and email campaigns.
CS-Cart MailChimp Connect has three functional features: newsletter form, cs-cart customer synchronization with MailChimp, and eCommerce360 order tracking. Let's look at each feature in detail.
Synchronization allows you to add customers and subscribers from your cs-cart store to mailchimp subscription lists. You can synchronize either all customers and subscribers at once, or add only selected ones to your lists. You can also choose a certain subscription list for synchronization.
The module gives you the opportunity to add mailchimp subscription forms via block manager anywhere on your site. The form has only an 'Email' field by default, but you can also add such fields as 'First name' and 'Last name'. The data from the form is sent to the subscription list on the MailChimp server. Plus, 11 wonderful unique newsletter forms, that allow you to choose a perfect variant for your store and attract visitors' attention by a excellent subscription form, is a nice bonus for your design.
What eCommerce tracking plugin is for? The MailChimp Ecommerce Tracking plugin is a new feature designed to help you measure the ROI of your email campaigns. Using CS-Cart and MailChimp API synchronization, you can track when people click from your email campaigns, visit your website, all the way to purchase. MailChimp then aggregates the information and displays it on your MailChimp campaign report.
If you buy this addon you are not spending money, you are investing it into your store. No doubt it's a good deal!
Features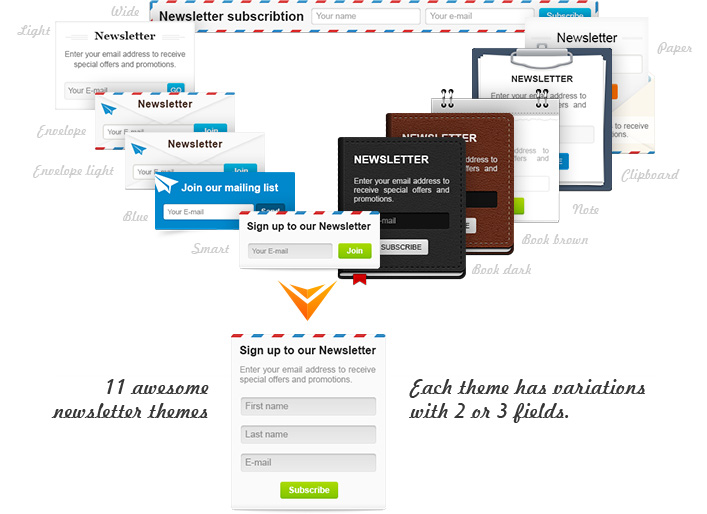 11 awesome newsletter themes
MailChimp subscription form
Supports MailChimp eCommerce360 order tracking
CS-Cart customer synchronization with MailChimp
Newsletter form is available via block manager
Possible to use on different pages via block manager
Three fields available: Email, First name, Last name
Doesn't affect CS-Cart core files