What is CS-Cart?
If you are in search for flexible, customizable, SEO integrated shopping cart software with lots of features at a reasonable price you should definitely turn your attention to CS-Cart. The first version of the product was released in 2005, and since then the ecommerce platform was evolving over the years, undergoing significant changes and improvements. Over 30,000 web stores currently use CS-Cart shopping cart software which is a great sign of its quality and reliability.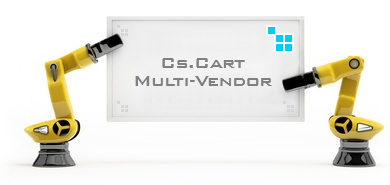 The ecommerce platform provides an unmatched level of flexibility and offers a lot of customization features to meet your requirements. With CS-Cart your business can start from a small online store and grow into a large shopping mall. All you need is to choose the right software edition (CS-Cart Community, CS-Cart Professional, CS-Cart Multi-Vendor, or CS-Cart Ultimate), so that the shopping cart will grow with your business right from the start.
Let's speak a bit technical now. CS-Cart is PHP shopping cart platform that uses MySQL data base managing system. It is 100% open source code software with template-driven design based on Smarty Template Engine. Interface elements are built with active use of Ajax technology that reduces traffic and improves the interface convenience.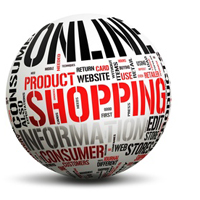 Good news is that you don't need to be an expert or even know any programming basics to use this software. CS-Cart is an ecommerce platform that gives you the opportunity to focus on your business, not the technology. The user-friendly administration panel of CS-Cart allows you to conveniently modify your web store: change themes, add content, set up SEO, add and edit categories and products, etc.
Due to Block Management you can move, delete or create additional information blocks (e.g. bestsellers, special offers) and change page layout your own way. To move things around on the screen is really easy and needs no programming skills as the editor is built into the Administration area. It's just drag and drop.
Built-In Content Management provided by CS-Cart allows you to create, edit and publish all kinds of web content, including static pages, surveys, newslettes, contact forms, graphic and text banners, customer testimonials, and many more. Again, no programming skills are required.
CS-Cart comes with more than 70 integrated Payment Systems, including PayPal, eWay, WestPac, 2Checkout, WebMoney, as the developers realize the importance of the variety of payment gateways for an ecommerce software. Along with those payment systems, CS-Cart also comes with a number of integrated Shipping Methods such as Inrtershipper, FedEx, UPS, USPS, DHL, etc. Flexible Extra Charges System provides you the possibility to attach the charges to certain shipping method, product or even shipping address.
The Localization Features of CS-Cart are impressive. There are 11 languages currently available so that you could meet the demands of your customers from all over the world. The ecommerce software offers various configurations of currency, measurement units and date-time formats; moreover, the platform supports multiple localized Tax Calculations that you might need to sell abroad.
CS-Cart shopping cart software offers a wide range of Marketing and Promotional Tools, including an affiliate program, gift certificates, reward points, coupons, discounts, wish list, and more, that help attract you customers' attention and manage marketing strategies. By friendly URLs, customizable meta tags, the tableless layout and Google sitemap used in CS-Cart, your web store will get the proper indexing and improved ranking among the most popular search engines, and you will definitely attract more customers.
It goes without saying that in addition to the characteristics that were already mentioned, CS-Cart offers loads of other sophisticated built-in features, such as one-page checkout, guest checkout, ready storefront, inventory control, unlimited number of products and categories, statistics, return system, a set of templates, age verification, SMS notifications, and many more.
However, if you need to plug in some extra functionality or make your web store based on CS-Cart look unique and remarkable, CartTuning is always ready to provide you with the best cs-cart addons and cs-cart templates developed specially for your business.